We'd like to inform you about the new Euro prices for our Business Central apps, that will go into effect on the 1st of March (2023) for subscriptions.
We would have preferred to keep our pricing the same, but a lot has happened over the past few years, with a global pandemic, a tight labor market, and increased instability due to the war in Ukraine driving high inflation rates. This means we have no other choice than to follow suit and increase our prices as well. On the 1st of March (2023) we will publish the new rates per subscription (excl. VAT) for all our apps on the website. All of our partners and customers have been informed already.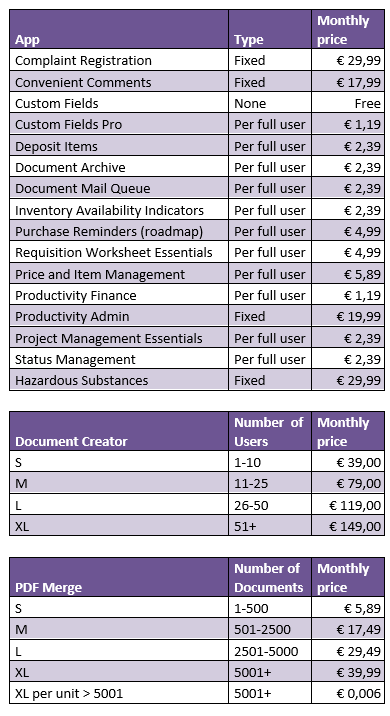 Do you want to keep up with the latest changes and need more information or support? Feel free to contact us via our Contact page.