INFORMATION
About the app Document Archive
A paperless office (or paper-free office) is a work environment in which the use of paper is eliminated or greatly reduced. This is done by converting documents and other papers into digital form, a process known as digitization.
Are you ready to digitize your processes and move to a paperless office with just a few clicks?
Then start now with Document Archive!
Document Archive provides the storage of attachments on master data like customers, vendors & items, but also on your purchase and sales documents. Of course these attachments are transferred to posted documents as well.
This with an easy drag-and-drop method to prevent unnecessary actions like saving on your desktop before storing it in Microsoft Dynamics 365 Business Central.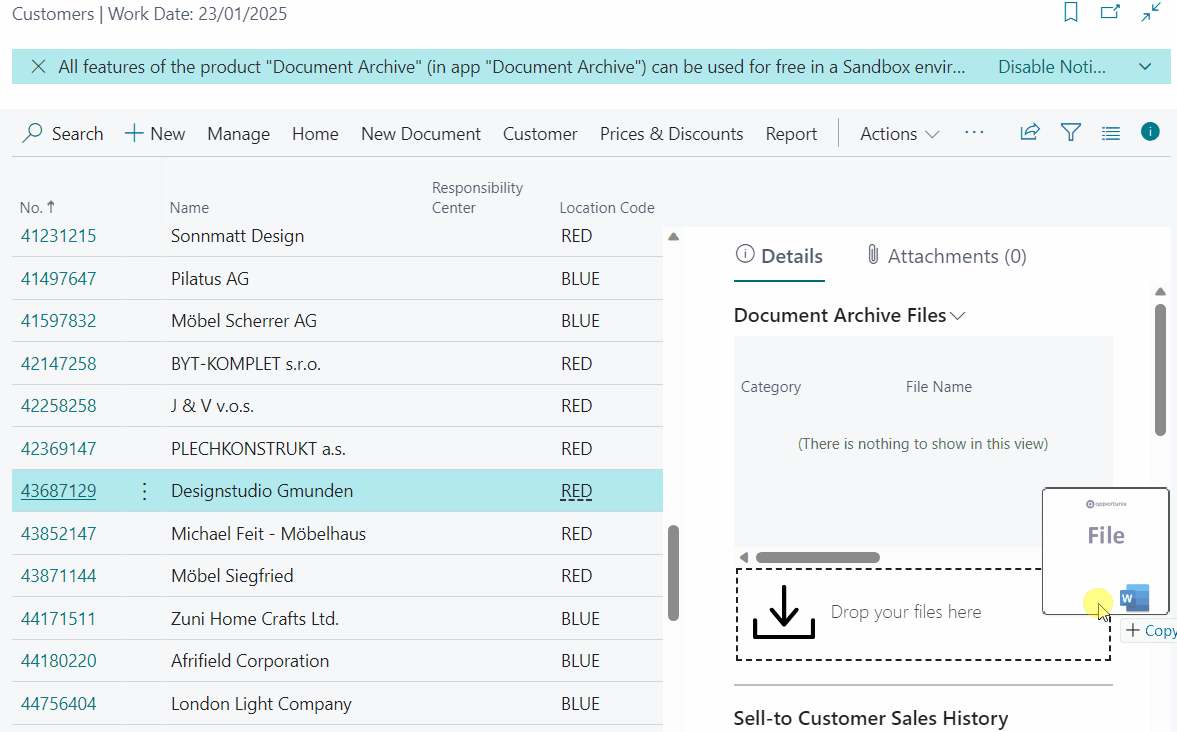 With the additional features of document categories and permission by document category you are in complete control of how the attachments are organized and who can access & modify them.
Document Archive stores the data in an online environment (like SharePoint). This ensures that you access your attachments at any time and at any place!
The feature PDF Archive enables you to automatically save send documents like Sales Invoices or Purchase Orders as a PDF in the Document Archive.
Now it is also possible to organize your files in the folder structure of SharePoint for more enhanced possibilities!
Pricing
You can try out the Document Archive extension completely for free  by installing it directly from Microsoft AppSource in one of your Business Central Sandbox environments.
No trial period, no obligations!
Just install the extension directly from Microsoft AppSource and try it out right away.
Curious about the pricing for Production use? Please check out our Prices page for detailed information about the pricing for each of our apps.