Report Dataset Extensions Feature Live
Since today an extremely useful feature of the Apportunix app "Document Creator" has been launched in Microsoft AppSource.
With Document Creator Report Dataset Extensions it is finally possible to add columns, translatable labels and data items to report objects in the Microsoft Dynamics 365 Business Central client, i.e., no need for any report(extension) development just to add fields.
With this feature it's possible for users to:
1. Add Custom Columns



From other tables, either in the Microsoft Base Application or in any extension.
2. Add Custom Labels


Which can be translated with the Document Creator Translations feature.
3. Add Custom Data Items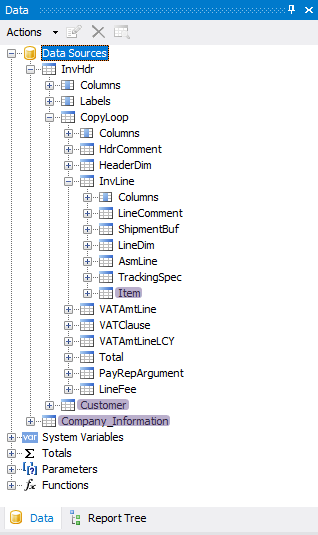 Include new record sets to the report by adding them as a new data item of the report. It's even possible for users to add data items to the root of the report object.
The Dataset Extensions for a report are included in layout packages for the report. They can also be exported/imported as separate XML files.

There are also convenient View Columns and View Data Items functions to get a complete overview of the contents of a report object.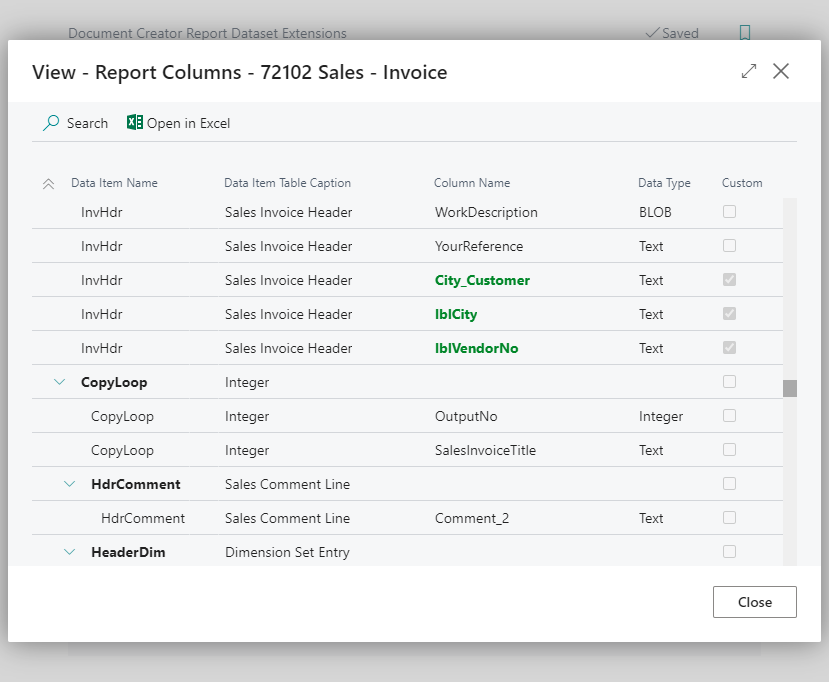 This is a very big win for (potential) Dynamics 365 Business Central customers who are no longer reliant on development of report(extension) objects just to add a few fields to their document reports.
Currently the feature is available for Business Central version 16.0 and later.
For more information, see the "Dataset Extensions" chapter of the Installation & User Manual.