Document Creator ready for Business Central 20.0 (2022RW1)
With the upcoming Microsoft Dynamics 365 Business Central 2022 release wave 1 update everything related to reporting got a major overhaul! It is our pleasure to announce that the Apportunix Document Creator extension (version 2.0) is ready for this upcoming Business Central release!
What's New?
Report Layouts
Starting from Business Central version 20.0, the Custom Report Layouts page and table can no longer be used for custom layout types anymore (that is, including the Document Creator layout type).
From now on, all report layouts can be found on the new Report Layouts page, which displays all extension-provided (a.k.a. 'built-in') report layouts and all user-defined (a.k.a. 'tenant') report layouts.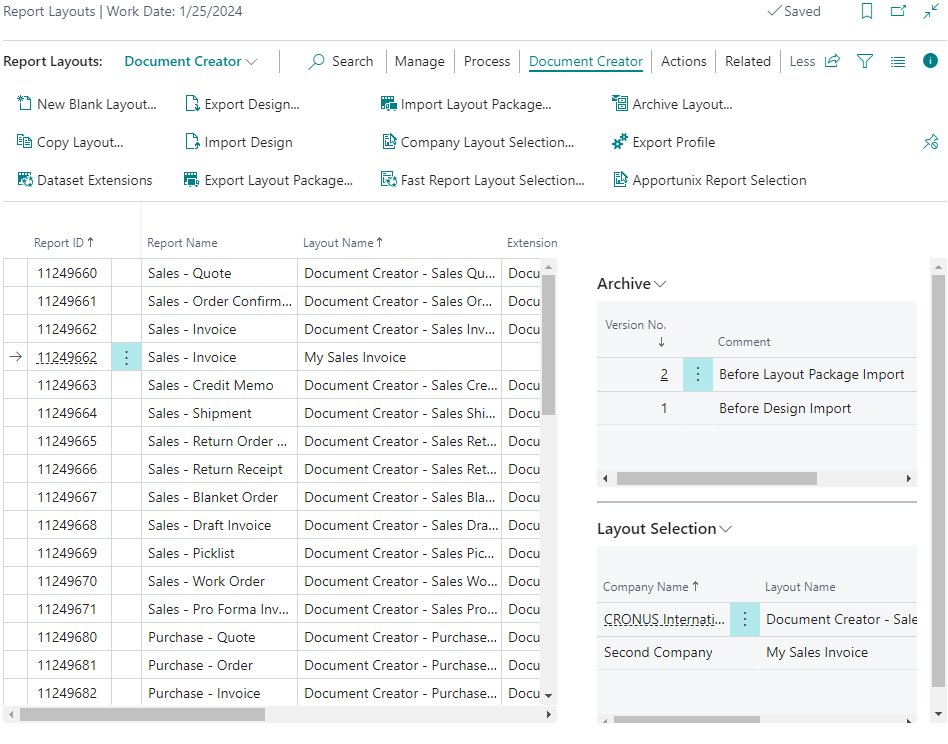 The report layouts can each be one of the following types/formats:
– RDLC
– Word
– Excel
– External
All Document Creator report layouts have layout format External and MIME Type reportlayout/dcrx.
And note that, as a Business Central (AL) extension developer, you can now also include Document Creator report layouts as extension-provided report layout(s) with your report and/or reportextension objects and even set them as the Default report layout for your report objects! (For more information on how to do this, please see the Extension-Provided Layouts section in the online Installation & User Manual.)
On the Report Layouts page you will find all Document Creator features that you could also previously find on the Custom Report Layouts page (e.g., export/import design, export/import layout packages, tenant report layout archive, layout selection actions, etc.).
All page actions added by the Document Creator extension can be found under a "Document Creator" group, and accordingly all promoted actions can be found under the promoted category named "Document Creator".

You can also apply Views which allow you to easily set filters to show only the layouts with specific properties, e.g.:
– All – Show all report layouts.
– Document Creator – Show all Document Creator report layouts.
– External – Show all report layouts of type/layout format "External".
– User-Defined – Show all user-defined report layouts.
– Extensions – Show all extension-provided report layouts.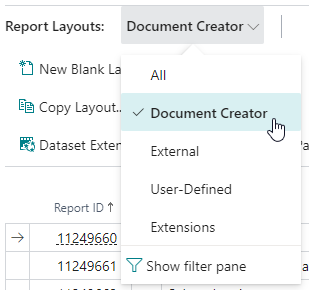 The Document Creator extension also adds two new factboxes to the Report Layouts page:
Archive
A factbox which shows the archived versions for the selected user-defined report layout.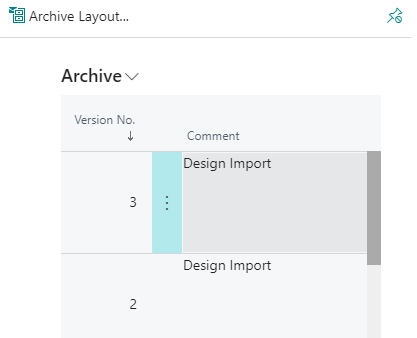 Layout Selection
A factbox which shows the report layout selections for the selected layout's report for all companies.

Please find more information on what can be found on the Report Layouts page in our online Installation & User Manual.
Reports & Report Selection
The Apportunix Document Creator extension now includes report objects itself, including built-in/extension provided, default (Document Creator) report layouts. These include reports for sales, purchase, reminders/finance charge, transfer, service, assembly, warehouse, and many more documents. (Please see the Reports section in our online Installation & User Manual for a complete overview.)
The reports already offer a complete dataset that cover the needs for most users and even then, you can use the Dataset Extensions feature to add new columns, data items and translatable labels, all by yourself, directly from the Business Central web client, using data from any table, without developing additional report or reportextension objects.
Next to that, the new Apportunix Report Selection page allows one to manage all document report selections in a single page. No more navigating through various pages and clicking through them to set up report selections.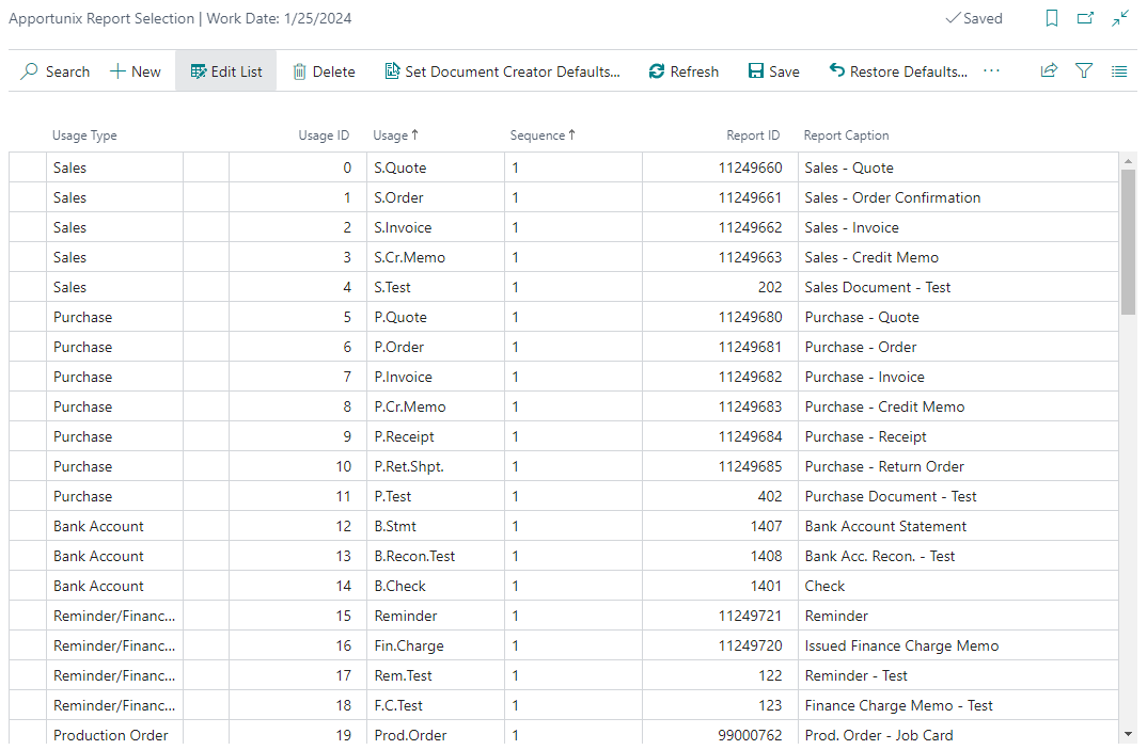 To see a complete list of the changes, please check out the Changelog in the online Installation & User Manual.
Also, remember to subscribe to the Apportunix E-Zine and check our online Roadmap to stay up to date on all the upcoming new features and apps for our apps!